HEX Concept
The innovative HEX Drum Filters with the unique BeeCell HEX filter panel is design for reliable and efficient water filtration and particle removal/control in the 10 to 500 μ range. HEX Drum filters are energy efficient and delivered in different versions and sizes, adjusted to different needs – and have been successfully installed in Well boats, sealice barges, RAS plants and traditional fish farms all over the world.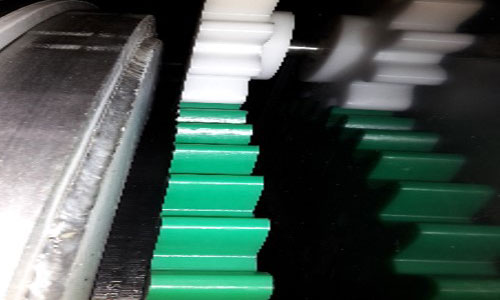 Unique drive system. The Direct Drive Gear Wheel (DDGW) has all non-metallic wheels and is very robust ensuring no sudden stops. The gear motor is positioned high and has a 95 % efficiency owing to cone wheels. And there is no need for lubrication or maintenance.
No corrosion – built for seawater. Using corrosion resistant materials; PEHD on tank, cover, sludge tray and end-plate. Titanium screws/nuts are applied for warm saltwater applications.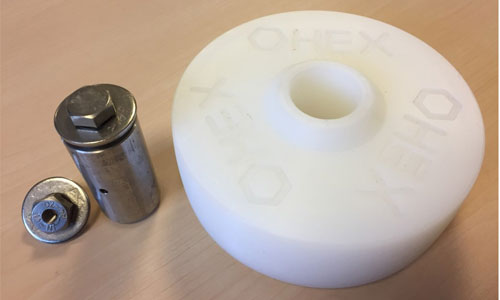 PE sludge tray with dual slope. Ensures the easy slide of sludge to pipe. Ceramic nozzle (spray tip) for back-wash, cover all length so no moving parts and no wear out compared to steel. E-control system monitor the washing.
HEX Bee-Cell filter panel secures maximum filtration. The patented Hexagon shape of the support grid (welded in one operation) makes it possible to bend the filter panel without singular string stress. And it allows use of thin strings and therefore more open area than other shapes. That means less footprint at the same level of fine filtration of the application.
PE cover lids. Easy to access and low noise during operation. No drops or damp coming out. No corrosion. UV resistance PE.

E-control monitoring system ensures optimal energy efficiency. Water flow mainly by gravity. Very low cost by maintenance and minimal water usage.