New Durable Drumfilter design, the HEX version X – A revolution in saltwater.
The X-filter versions are made in corrosion free high-tech polymers.
Innovative design based on 30 years of production using high tech polymers and high precision CNC maschines have resulted in a drum filter suited corrosive environments.
Open version C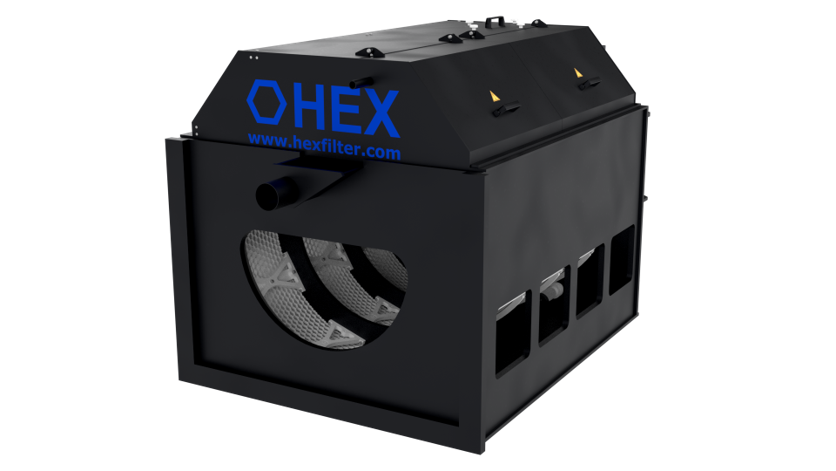 Version C is a drum filter with the drum mounted in an open frame to fit into a channel installation
Half Tank version H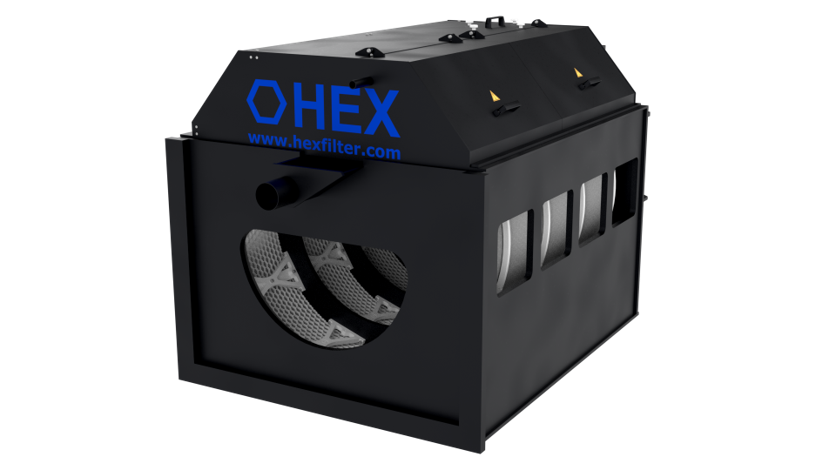 Version H is a drum filter with flexible mounting. The inlet can be made as open channel or pipe inlet. The outlet is open, but with a level tank protecting the filter.
Tank version T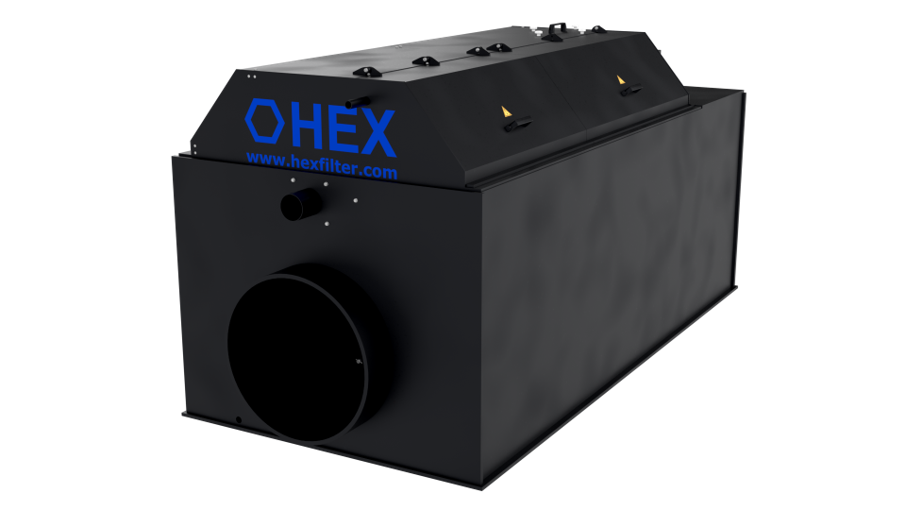 Version T has the drum mounted in a Tank with connections for fast and easy installation. The tank can have an internal bypass as required and are built according to the water flow.
Corrosion free – suited for saltwater and warm saltwater applications.
Higher capacity than other filtertypes as more open area of the active filterarea, an a more submerged drum.
DDGW (Direct Driven Gear Wheels). Very robust. No sudden stops. No lubrication or maintenance needs. Gear motor positioned high. 95 % efficiency owing to cone wheels.
Built for seawater. HEX3 support wheels in the front. X-version have ceramic bearings. Corrosion resistant materials: POM, PEHD, Titanium screws/nuts.
PE sludge tray with dual slope ensures sludge to slide easily to the exit pipe. Ceramic nozzles for back-wash covers all length, resulting in no moving parts and no wear out compared to steel.
HEX Bee-Cell filter panel. The patented Hexagon shape of the support grid (welded in one operation) makes it possible to bend the filter panel without singular string stress. This allows the use of thin strings and therefore more open area compared to other shapes. Ultimately resulting in less footprint at the same level of fine filtration.
PE cover lids. Easy to access and low noise at backwash. No drops or mist coming out. No corrosion. UV resistance PE
E-control system monitor the washing. Energy efficient. Water flow mainly by gravity. Very low cost by maintenance and minimal water usage.